Following a cataract procedure, some patients may experience cloudy vision such as when a cataract was present. Though it may seem similar to a cataract, this is actually classified as posterior capsule opacity and occurs when lens epithelial (the cornea's outer layer of cells) cells grow on the posterior capsule. When posterior capsule opacity develops after a cataract procedure, board-certified ophthalmologist Dr. Deborah Ristvedt may suggest a laser treatment called the YAG capsulotomy in order to fully restore your vision. If you are experiencing cloudy vision after receiving a cataract procedure, contact Vance Thompson Vision in Alexandria, MN to learn more about this innovative treatment option.
Posterior Capsule Opacity
After a cataract is removed, an artificial lens (intraocular lens) is used to replace the eye's natural lens. The intraocular lens permits light to emit through the retina without it appearing cloudy. The posterior capsule is the part of the eye that holds the new lens into place, while also protecting it. When the posterior capsule is damaged or wears out over time, it may block light from fully extending to the retina, causing cloudy vision.
Reviews
"The most professional medical care you'll ever see! Smart, experienced, caring staff with great attention to detail, treats each person with superb care! Cutting edge technology blended with expertise staff at all levels!"
- D.H. /
Facebook /
Apr 05, 2018
"Went in to see if they could help my vision, but it turns out they couldn't. They were very honest and supportive. They provided information for other avenues to pursue. ALL of the staff were great!"
- C.M. /
Facebook /
Mar 24, 2018
"I just had my second greatly successful cataract surgery at VTV. My vision is currently 20/20, which enhances my ability to see fine music notation. My experiences were top-notch across the board— I would highly recommend VTV for any ophthalmic need!"
- D.L. /
Facebook /
Mar 21, 2018
"Had Lasix done and I'm AMAZED at the staff how well you are treated! Highly recommend Vance and his team!"
- D.W. /
Facebook /
Mar 07, 2018
"Vance Thompson and his team took amazing care me. Best Dr. Around I was scared he kept me calm my 1st surgery ever. He Text me to make sure I was doing ok after hours following up, ment alot to me that every Dr I had been to don't do that. THOMPSON GOES OUT OF HIS WAY FOR HIS PATIENTS AND TURLEY CARES ABOUT THEM.. I will reccomend him to anyone for major surgeries AND LASIK THE COLOR AND ENHANCEMENTS LIFE CHANGING. I cried when I could see. Couldn't of asked for a better dr. THANK YOU DR. VANCE THOMPSON!! ?? NO MORE NEERDY GLASSES FOR ME ??"
- K.L. /
Facebook /
Feb 13, 2018
Previous
Next
Prior to the procedure, your eyes will be numbed and your pupils will be dilated using eye drops. During a capsulotomy, the YAG laser will deliver small, quick pulses of energy to the posterior capsule while also passing through the intraocular lens. The laser produces an opening in the posterior capsule that is able to allow light to come through but is small enough to still protect the artificial lens.
Throughout the YAG capsulotomy, you may hear slight clicking sounds and see small flashes of light, but the procedure is usually quick with minimal discomfort. Using the YAG laser also reduces the risk for infection since no stitches are needed in the eye.
Following your procedure, you will need a responsible adult to drive you home. Most often, patients notice an improvement in their vision immediately after treatment with optimal results occurring within a few hours. You may need to attend follow-up appointments so that your healing process can be evaluated. While they are rare, there are some potential risks that can occur with a YAG capsulotomy procedure, such as a rise in eye pressure for a short period of time, the laser can affect the intraocular lens but may not affect vision, and in very rare cases, the retina can become detached. Prior to your procedure, we will consult with you about the potential risks and help you make an informed decision about your treatment.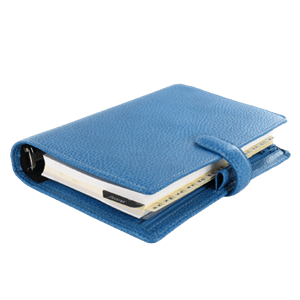 With any procedure, complications and unwanted side effects can occur. If you notice cloudy vision following your cataract procedure, it could be a symptom of posterior capsule opacity. Contact our practice in Alexandria, MN to learn more about YAG capsulotomy and let Dr. Ristvedt and our trained eye care professionals help you regain clear vision.
Related Procedures