You've probably heard of LASIK and PRK, but have you heard about SMILE? SMILE is a new and exciting addition to our laser vision correction program. SMILE offers many of the same benefits as LASIK surgery but accomplishes your vision correction in a new way, making it an ideal fit for some patients. While LASIK surgery continues to be an ideal surgical option to correct multiple different vision issues, SMILE (Small Incision Lenticule Extraction) focuses on correcting nearsightedness and astigmatism. As the third generation of laser vision correction, SMILE builds on LASIK's benefits.
Vance Thompson Vision in Alexandria, MN is pleased to continue to offer the best technology available. While SMILE is the newest form of laser vision correction, it's not for everyone. During a free consultation, we will help determine if advanced PRK, LASIK, or SMILE is the best option for your vision correction.
SMILE Reviews
"I had PRK surgery on Friday and spent many days seeing these people. Every single person there is friendly and has a smile on their face. They make you feel like more than a number. My tension was eased just by how I was treated at each visit. The procedure went smooth & Dr. Thompson and the other doctors were very thorough in explaining what was going to happen and why. I would definitely recommend them to anyone. Thank you all at Vance Thompson vision for such great care!"
- C.T. /
Facebook /
Oct 12, 2016
Previous
Next
How does the SMILE surgery work? In order to see with clarity, the cornea and lens of the eye must be able to work together to focus rays of light onto the retina. When the cornea and lens are unable to perform this action, blurred or poor vision is the result. SMILE incorporates the minimally invasive approach of LASIK and takes it even further. In a SMILE procedure, the surgeon performs the surgery without creating a flap. Instead, a cool femtosecond laser creates a tiny incision on the surface of the eye and then shapes a small, contact lens-sized layer in the cornea. When this layer is gently removed, your cornea is reshaped and your vision corrected. SMILE is precise, quick, and proven to help patients see more clearly.
Because no flap is created during SMILE, the incision made on the surface of the eye is 80% smaller than the flap created during LASIK surgery. Not only is the small incision beneficial to your procedure, but the size of the incision also influences your healing and post-op experience.
Your comfort before, during, and after surgery is very important to us, and we are here to help when you need us. At Vance Thompson Vision, we're pleased to add SMILE to our leading refractive program.
Before your surgery begins, your eye surgeon will place anesthetic numbing drops on your eye and will place a holder between your eyelids to prevent blinking during the procedure. The surgeon will use a computer-controlled femtosecond laser to place a small precise incision in the peripheral cornea. At the same time, the laser creates a lenticule (tiny segment) in the mid-cornea, then removes it through the small incision. After removing the corrective lenticule, the new corneal shape corrects nearsightedness.
The SMILE procedure takes less than 10 minutes to complete the total surgery and only 30 seconds of actual laser treatment. Most patients are able to return to work within 24 hours after the procedure.
It is not uncommon to experience some minor burning, itching, or irritation in your eyes. You may also encounter watery eyes or minor discomfort. These are common side effects and will subside in the hours and days following the procedure. Some patients notice immediate improved vision, while others may not experience the full result of their procedure for a few months. The healing time for SMILE can be very short and your chances of experiencing dry eye and other complications are minimal.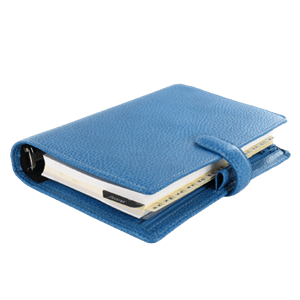 Procedure Information
Procedure Time

20 minutes

Follow Up Time

1 day, 1 week, 1 month

Recovery Location

Home
Contact Us
At Vance Thompson Vision in Alexandria, MN, we're pleased to offer the most robust laser program in the region. You can be assured you will receive the best technology fit for your unique eyes and lifestyle. To learn more about LASIK, PRK, and SMILE, consult your optometrist to discuss your best vision correction options, then schedule your Vance Thompson Vision consultation today.
Related Treatments