About Entro & Ectropion Eyelid
No one likes to see a loved one in pain. Our doctors at Vance Thompson Vision are no different. When patients come into our office presenting painful, inflamed eyelids, it is our natural instinct to want to help ease the discomfort.
Entropion and ectropion eyelid disorders can become extremely bothersome and deteriorate the health of the eyes. When the eyelids curl inward or outward, this can provoke inflammation to the surface of the eye and cause extreme pain. Fortunately, we have an experienced board-certified ophthalmologist surgeon, Dr. Deborah Ristvedt, whom you can consult with and who specializes in oculoplastic procedures to relieve your symptoms. In a timely manner, she can address either entropion or ectropion conditions often caused by aging skin or trauma to the eye in our Alexandria, MN facility.
Entropion is a lower eyelid condition where the eyelid turns inward toward the surface of the eye, causing the eyelashes and lid to rub against the eye. The most common complications of this condition are a stinging sensation within the eye and lid, moderate to severe tear production, and chronic red eyes.
Ectropion is an eyelid condition where the lower eyelid turns outward, revealing too much of the eye and delicate tissue within the lid. The symptoms of an ectropion eyelid are a continual burning sensation at the exposure site, excessive tear production, and reddening of the eye.
Reviews
"The most professional medical care you'll ever see! Smart, experienced, caring staff with great attention to detail, treats each person with superb care! Cutting edge technology blended with expertise staff at all levels!"
- D.H. /
Facebook /
Apr 05, 2018
"Went in to see if they could help my vision, but it turns out they couldn't. They were very honest and supportive. They provided information for other avenues to pursue. ALL of the staff were great!"
- C.M. /
Facebook /
Mar 24, 2018
"I just had my second greatly successful cataract surgery at VTV. My vision is currently 20/20, which enhances my ability to see fine music notation. My experiences were top-notch across the board— I would highly recommend VTV for any ophthalmic need!"
- D.L. /
Facebook /
Mar 21, 2018
"Had Lasix done and I'm AMAZED at the staff how well you are treated! Highly recommend Vance and his team!"
- D.W. /
Facebook /
Mar 07, 2018
"Vance Thompson and his team took amazing care me. Best Dr. Around I was scared he kept me calm my 1st surgery ever. He Text me to make sure I was doing ok after hours following up, ment alot to me that every Dr I had been to don't do that. THOMPSON GOES OUT OF HIS WAY FOR HIS PATIENTS AND TURLEY CARES ABOUT THEM.. I will reccomend him to anyone for major surgeries AND LASIK THE COLOR AND ENHANCEMENTS LIFE CHANGING. I cried when I could see. Couldn't of asked for a better dr. THANK YOU DR. VANCE THOMPSON!! ?? NO MORE NEERDY GLASSES FOR ME ??"
- K.L. /
Facebook /
Feb 13, 2018
Previous
Next
Ideal candidates for the treatment of entropion or ectropion lid correction often experience the following symptoms:
A weakness in the muscles surrounding the eye
An interruption in the normal curve of the eyelid, often from other surgeries or trauma
A chronic infection or inflammation
A damaged facial nerve or muscle
A prior facial injury or surgery
A benign or cancerous growth
In order to treat entropion and ectropion eyelid abnormalities for long-term relief, our medical team at Vance Thompson Vision employs an outpatient surgical technique to reshape the lid. Using a gentle, surgical procedure based on your needs, we will recreate the natural curvature of the eyelid, returning it to its normal resting position. Often, Dr. Ristvedt will prescribe an eye drop to relieve the symptoms until your surgery can be scheduled and completed. Both entropion and ectropion oculoplastic surgery are 30 – 60-minute operations usually performed under a local anesthetic on one or both eyelids. Your seasoned ophthalmologist surgeon may need to remove a small section of your eyelid where the tissues have slackened most. If the problem is caused by tight skin or scar tissue, your surgeon may need to use a skin graft. Your treatment plan will be tailored to your needs only. If at any time you have a question or concern, please contact us so we can assist you.
It is crucial that you follow all your post-operation instructions that Dr. Ristvedt and her staff will provide you before discharge. Please keep all follow-up appointments, especially if you have stitches to be removed.
In the long term, you may experience a relapse of the entropion or ectropion condition of your eyelid as your skin matures and slackens. A revision surgery may be necessary in the future due to your aging skin.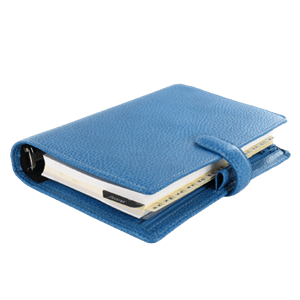 At Vance Thompson Vision, we strive to provide the care you can trust for more than just your vision needs. Whether your eyelid condition was caused by trauma or age, we want you to know that we can help. For more information about entropion and ectropion conditions, or to find out if surgical treatment can help repair your eyelids, we invite you to contact our staff today. We look forward to helping you find relief from your eyelid-related symptoms.
Related Procedures