Your eyes tell a story. The beautiful features in and around the eye are very expressive and deserve to be shown in their best light. As you age, your eyes and the skin above and below the eyes age as well. This can create an accumulation of skin that can make you look tired or older than your age. Dr. Deborah Ristvedt, our board-certified ophthalmologist surgeon in Alexandria, MN, discusses surgical options with her patients daily to rejuvenate the skin in the upper and/or lower eyelid. Dr. Ristvedt believes that blepharoplasty (or an eyelid lift) can give a patient his or her self-confidence back when the aged, loose skin has been lifted from the eyes. Dr. Ristvedt specializes in blepharoplasty to assist maturing men and women with ptosis (sagging skin) on or around the eye(lid) for a refreshed, more alert appearance. She also consults with patients (for a medical blepharoplasty) who have impaired sight or loss of peripheral vision from the lax skin drooping over their eyes. By correcting the skin around the eye, eyelid surgery can create a softer look and a dramatic improvement in the facial appearance and/or vision. We recommend you schedule a comprehensive examination with Dr. Ristvedt to determine the option that is best for your lifestyle needs and cosmetic desires.
Types of Eyelid Surgeries
Blepharoplasty on the upper eyelid can be utilized to remove hanging or loose skin around the eyes. This can improve impaired vision and create a more flattering eye appearance. During this surgical procedure, a small incision is placed in the natural crease of the eyelid. Next, the excess skin and fat are removed to reveal a tauter, more youthful look.
Blepharoplasty of the lower eyelid is often used to reduce and/or improve bags under the eyes or sagging, bloated skin. During this surgical procedure, an incision is made beneath the lower eyelash line and the fatty tissue is removed, leaving the skin looking lifted and tightened with a smoother overall appearance. In places where volume is lost due to skin removal, Dr. Ristvedt may use a filler to recreate fullness.
Reviews
"if customer service and care for patients were like this staff, the medical world would be such a better place. God surely blessed us with skilled and devoted people. Love Dr Deb and so appreciate Dr Walker for their dedication to making a "seeing" world. Highly recommend!"
- D.L. /
Facebook /
Jun 27, 2019
"I had PRK done and absolutely enjoyed my experience with the friendly, Vance Thompson Vision team and would highly recommend them! The team of people have such optimism and are joyful to be around. You can tell they love what they do and are very helpful! I'm so thankful to be able to see without contacts now!"
- M.K. /
Facebook /
Aug 06, 2018
"Very friendly and accommodating staff. I have a corneal disease and they really know their stuff!"
- C.S. /
Facebook /
Jul 31, 2018
"I just finished up with my fourth vision correction at VTV. Completely and more satisfied. VTV is a highly professional vision site that I recommend almost on a daily basis."
- D.D. /
Facebook /
Jul 24, 2018
"I couldn't have had a better experience than I did at Vance Thompson. I Highly recommend them for your eye care needs."
- S.V. /
Facebook /
Apr 27, 2018
Previous
Next
Eyelid surgery is commonly requested in both men and women. During a consultation with Dr. Ristvedt, you will have the opportunity to discuss your goals and concerns to help determine whether this procedure will help achieve the outcome you desire. In most cases, patients who are ideal candidates for this procedure have excess upper eyelid skin that hangs down over the eyelashes, blocking the outer and upper parts of the visual field. These conditions can cause vision impairment, which can affect your overall quality of life.
The best candidates for blepharoplasty are in good general health without serious eye conditions, illnesses, or medical conditions that can impair the healing process. Patients should preferably be non-smokers.
Insurance Coverage – Some eyelid surgery may be covered by insurance depending on the situation and the amount of visual impairment. The only way to determine if eyelid surgery is truly a medical necessity is to visit with a medical professional. If you're interested in learning about possible treatment options for your eyelids, please contact Vance Thompson Vision to schedule an appointment.
Blepharoplasty is an outpatient surgical procedure completed within our facility under general or IV sedation. The procedure can be performed on the upper or lower eyelid alone, or in conjunction with the other. Both procedures are similar in nature and employ the use of small, discreetly hidden incisions from which fatty tissue and excess skin will be removed so that patients can experience improved vision along with the appearance of brighter, more open eyes.
Prior to the surgery, patients may receive lab testing or a medical evaluation. Patients should stop smoking well in advance of surgery and avoid taking aspirin, anti-inflammatory drugs, and herbal supplements.
During the procedure, a general anesthesia or intravenous sedation will be used to ensure that you're comfortable. For upper eyelid blepharoplasty, the incisions will be made within the natural crease of your eyelid, allowing the removal of excess skin and/or the tightening of muscles and tissue.
For lower eyelid blepharoplasty, an incision will be made just below the lower lash line or hidden inside the lower eyelid, which is known as a transconjunctival incision.
The incision will then be closed with removable or absorbable sutures, skin adhesive, or surgical tape. Your eyes will be lubricated after surgery. Oral medications will help with pain and discomfort. Your surgeon will also prescribe an antibiotic ointment to prevent infection.
The time necessary to complete this procedure will depend upon the desired outcome. If both the upper and lower eyelids are being addressed, the surgery could take up to two hours. Following the procedure, you should allow for several days for rest and recovery, and you should avoid wearing eye makeup or using contact lenses for 10 days. Swelling and bruising may be present for a week or two following surgery. Strenuous activities should be avoided during this time. Swelling and discomfort can be expected but addressed with cold compresses and pain medications. Dry eyes are also common following eyelid surgery. Symptoms should begin to subside within two weeks of the procedure. Results from blepharoplasty are dramatic and lasting but should not be expected to prevent the normal aging process.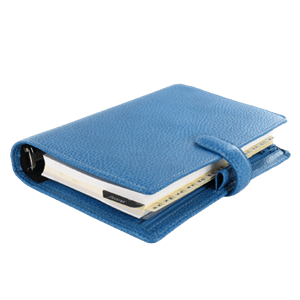 Improved Vision with Perks
If the redundant or hanging skin around your eyelids is making it difficult for you to see well, then blepharoplasty may be the answer you seek. Eyelid surgery addressing protruding skin and bags under the eyes helps to create a lasting, more youthful appearance. Call our Alexandria, MN facility today to set up a consultation with Dr. Ristvedt to discuss turning back the hands of time for a rejuvenated look.
Related Procedures